Grace For Your Day November 16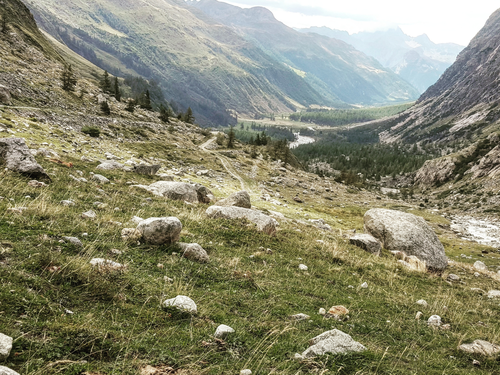 According to a recent survey, the number one cause of divorce in North America is a lack of commitment. People just do not feel the need to uphold their wedding vows anymore. They do not see the need to give up their time, effort, or energy in order to make it work. In fact, most divorcees said that the greatest problem they had is that they did not realize that marriage would be so hard.
This is a tragic statement because the Bible tells us that marriage will be hard. It tells us that it will take a lot of work. Ephesians 5:22-26 says:
Wives, subject yourselves to your own husbands, as to the Lord. For the husband is the head of the wife, as Christ also is the head of the church, He Himself being the Savior of the body. But as the church is subject to Christ, so also the wives ought to be to their husbands in everything.
Husbands, love your wives, just as Christ also loved the church and gave Himself up for her, so that He might sanctify her, having cleansed her by the washing of water with the word.
Paul tells couples in this passage that marriage will not be easy. It will take a lot of work because the wife will have to submit to her husband as to the Lord and the husband will have to love his wife just as Christ did for the church.
However, the good news is that we can do this because of Christ. It is possible because of what He has done for us. We can serve each other like this because He has served us once and for all at the cross.
In fact, this is such an important topic that we are going to spend an entire message on it this Sunday morning. We are going to talk about "The Pitfalls of a Godly Marriage" because every marriage has one of these. We all have pitfalls or challenges that we face and it would be helpful to talk about them together. While there are several challenges that we could mention, in our time together we are going to focus on the following ones:
Sin
Selfishness
Distractions
Laziness
Ignorance
Our intention is to study these subjects with hope. If your marriage is struggling in any of these areas, my prayer is that this message will encourage you that you can overcome it. Even though you fall short, it will be okay because Jesus can save your marriage. He can keep it from failing if you just trust in Him.
Please join us for this encouraging time. The service begins at 9:30 and, as always, please sign up with our church office to let us know that you are coming. May the Lord bless you this week and may He bless your families as well. See you on Sunday!
- Jeremy Cagle